Multimedia Design is a program of study in the field of audiovisual arts. Students acquire knowledge of creating computer-based multimedia. This interdisciplinary program integrates knowledge in the domains of painting, graphic design, typography, photography, animation, interactive computer media, sound design, interior design, theory of art and computer science.
Multimedia design
Study program: Multimedia design ( reaccredited in 2021)
The previous name of the study program: Computer design (accredited in 2016)
Duration: 4 years (240 ECTS credits)
Academic title: Bachelor of Design
Number of first-year students: 20 students
Requirements for admission:
High school lasting four years,
Entrance exam, which consists of three parts: drawing, multimedia design test and art knowledge test.
Tuition fees
From a student's point of view, tuition is an investment in their own future.
Tuition includes:
classes,
individual consultations,
taking exams,
materials in printed or electronic form,
unlimited access to the Internet,
use of other faculty resources,
all certificates, forms, diplomas, etc.
The price of academic studies is €6.000.

In case of a lump sum payment, the total price is €5.400.
In short, there are no hidden costs for students.
Prices are in euros for one year of study, and the payment is made in dinars (RSD) according to the middle exchange rate at the National Bank of Serbia on the day of payment.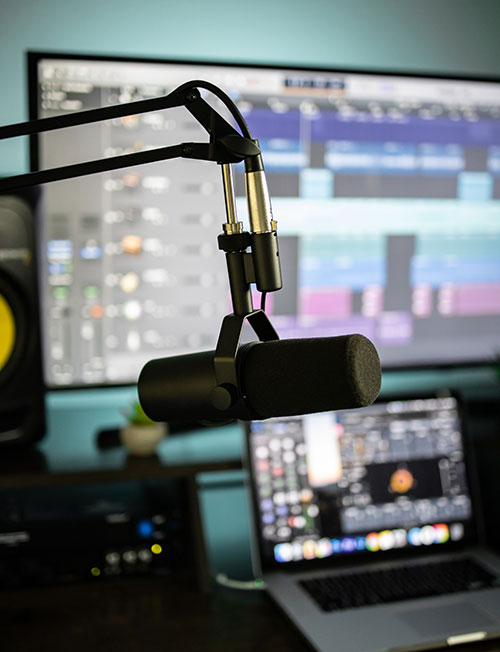 Plan and content of study
Knowledge and benefits
Knowledge
Students acquire considerable knowledge:
Academic knowledge related to theories and principles of multimedia design, sound design, user interface design and generative art.
Familiarity with modern software platforms in the domain of vector and raster graphics, multimedia design, 2D and 3D animation, recording, editing and processing of video materials.
Familiarity with techniques, technologies and modern software platforms for recording, mixing and mastering sound, as well as its integration into multimedia content.
Benefits
Students gain the following benefits:
Students acquire the right to health insurance, public transport discounts, ETC card and other discounts,
30% discount on the books published by CET,
50% discount on all courses organised by CET, 6/VI Knez Mihajlova or 5/V Trg Republike, 011/328-1614
Jobs/professions
Some jobs that can be found upon completion of the study program:
Animator
Illustrator
3D modeler
Layout artist
Sound editor
UX designer
Web designer
Concept artist
Book designer
Level designer
Sound designer
Cinematic artist
Storyboard artist
Graphic designer
Multimedia artist
Cloud infrastructure engineer
Information security engineer
Character designer
Interactive designer
User interface artist
Motion graphic artist
Visual development artist
Computer interaction designer